STED: Fedex Field, Landover, MD (Kapacitet: 91.704) (Link) (Lokal Tid)
INFO: Dørene åbner kl. 18:30. AIC spiller kl. 20:00. GNR spiller kl. 21:25. De begynder til tiden (04:25 dk tid). Axl siger til publikum efter "Mr. Brownstone": "How you're doin'? It's a beautiful night…and you make it so much better!" Axl efter Coma: "We got some pretty long ass endings, I think". Showet slutter 23:58.
AUDIO/VIDEO: Youtube
VARIGHED: 2t. 32 min.
SANGE:
Looney Tunes Intro
The Equalizer Intro
It's So Easy
Mr. Brownstone
Chinese Democracy
Welcome to the Jungle
Double Talkin' Jive
Estranged
Live and Let Die
Rocket Queen
IWPMAAYM/Raw Power
You Could Be Mine
This I Love
Civil War
Coma 
The Godfather Theme/Sweet Child O' Mine
Better
Out Ta Get Me
Jam – "Wish You Were Here"/Layla//November Rain
Knockin' on Heaven's Door
Nightrain
Encore:
Patience (#2)
The Seeker
Paradise City
Final Bow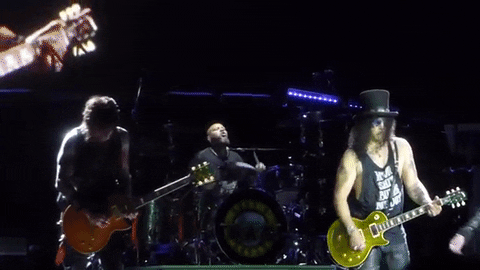 KOMMENTAR:
Sidste gang GnR spillede i området, var med to koncerter den 19 og 20. juni 1991 ved Landover Capital Centre.